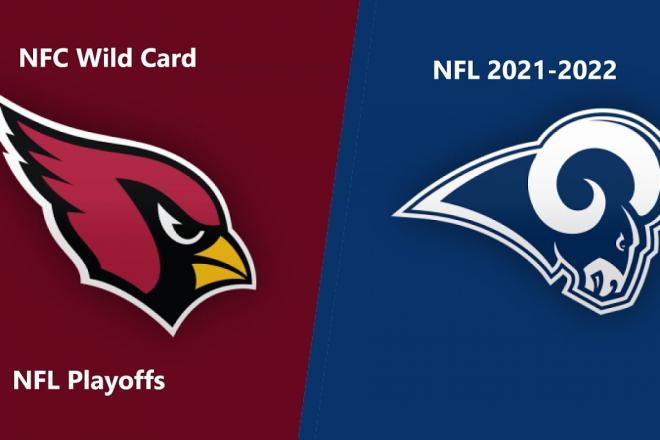 R.C. Fischer
FFM
20 January 2022
‍
2021 Dynasty/Fantasy Game Analysis Wild Card Playoffs: Rams 34, Cardinals 11 (by Ross Jacobs)
This game was over by the middle of the 2nd quarter. That's how bad it was and it was no fluke. I don't think the Rams are a particularly great team, but it is beyond obvious that the Cardinals died somewhere along the way this season.
I'm attempting to do an autopsy on Arizona because I want to understand how they went from looking like one of the best teams in the league in the first half of the season to a downright bad team in the second half. I've identified a few threads that I think help to explain things a little.
First, the loss of DeAndre Hopkins seems to have been far more detrimental than we chalked it up to at the time. In games where Hopkins played 75% of the snaps or more the Cardinals averaged 31.2 pts/g. In games where he played less than that or was out they fell all the way to 21 pts/g.
Now that is a pretty remarkable split and I suspect it's a bit overblown. I don't understand how one WR could account for 10 pts/g difference, but it's absolutely clear that he does matter a great deal to this offense even if he's not putting up the stats himself. His presence opens up things for everyone else.
Second, the defense was hit with some injuries most notably to some of their starting CB's. The replacements were not good to say the least.
Another trend I see looking back over the year is the replacement of rookie LB Zaven Collins with Tanner Vallejo. Apparently he hurt his shoulder somewhere along the way and the DC didn't want to replace Vallejo with Collins due to how well he was playing. That may be so and I can vouch that Vallejo did indeed play pretty well against the Rams, but the games that Collins played ~30%+ of the snaps the defense averaged 18.8 pts/g and when he didn't play they averaged 21.5 pts/g.
That seems a little fluky honestly seeing as he wasn't even playing a majority of the snaps when he did play, but RC and I both remember that it was Collins laying down big hits early in the season that set a physical tone for the defense. Right around the time he got hurt is when we started to see that element lost. I do think we'll see more of Collins in 2022 and I suspect that he might turn out to be a really nice addition and one the defense likely could have used more of this season.
The clear final issue is the offensive line, something RC and I have been angry about for years. Kyler is being pressured far too often. They absolutely need to fix this issue if they want to take this offense to the next level.
The Rams get an easy win to move onto the divisional round where I think they are about to get crushed by the Bucs. Yes, they beat Tampa earlier in the year, but the Bucs were missing practically their entire secondary at that point and Stafford was allowed to fire away with impunity. This time Tampa is much healthier and I expect them to be the much more physical team, something the Rams haven't handled well this year.
Fantasy Notes
--Well, we've got some decisions to make regarding Kyler Murray this off-season. Kyler finished as only QB10 for the year, but he was QB4 in ppg. Of course, along the way there were a lot of ups and downs. Kyler at his best is one of the best players in all of fantasy with his lethal combination of excellent passing and blazing speed. But more and more often it seems like he's being held down or dealing with nagging injuries.
There's a lot not to like with what we've seen with Kyler this year, but my gut reaction is to hold for one more year. So long as Kingsbury is there and Kyler is healthy he's one of the top fantasy QB's no questions asked. Remember, even with all the problems he still was producing at a very high rate and things aren't likely to get worse. Fix the offensive line and he probably just gets better.
So my gut says to ride this out one more year. If Kingsbury gets fired at the end of 2022 though I think we could have problems because of Kyler's connection to him. I'm afraid Kyler is going to turn into a petulant child the minute he's not being coddled 24/7. For 2022 though I think he's fine and I'm hopeful that improved health will help him to a better overall season. Also getting a full season from Hopkins would be huge.
But since there are some clouds on the horizon we might need to think about moving assets around a little and getting off Kyler a little while moving into Herbert/Allen/Mahomes even more.
*RC NOTE: One of my first DOBB articles coming up is a frank discussion (with myself) about 'what to do with Kyler?' As soon as the playoffs wind down, and now that Kyler is done playing for the season, officially…we can assess it all and decide what to do (or not) with him for DYnasty this offseason. 
--Other Arizona issues on offense:
AJ Green and Christian Kirk are probably gone in my opinion. Maybe the Cardinals re-sign Green for one more year but they could do much better than wasting money on washed up former great. Most likely the roll with a starting three of Hopkins and Wesley outside with Rondale in the slot. I really like that trio and think there's room for all of them in fantasy.
James Conner likely gets resigned because scoring a bunch of 1 yard TD's is a skill apparently. They'll pay him way too much money and pair him up with Edmonds again.
Zach Ertz is harder to figure out since he's turning 32 years old and only has half a season with Arizona, but I suspect they'll bring him back on maybe a 2 year deal. He really gelled well with the offense at times and they seem fond of him.
--I've complained a lot about OBJ since the Rams traded for him, but I want to clarify my position. I've never said OBJ couldn't play. He's fine. He can produce well enough as a role player in this offense with more attention on Kupp.
My issue with OBJ was that everyone wants to proclaim him a superstar still, the guy he was as a rookie in New York. That OBJ is dead. He died years ago. But to act like he's some amazing player still and the Rams need to get him the ball at all costs is stupid.
I still think Stafford forces it to him too often and that's going to hurt, but so long as OBJ takes a filler role in the passing game it's fine. If he comes back next year though, is he going to be satisfied with a smaller role or is he going to start demanding the ball more like he did in Cleveland? What about Robert Woods? He's not going to just disappear.
It was an ok trade to keep the ball rolling for this year, but I have serious questions about the future of this venture and I also think they could have traded for, say, Christian Kirk for a fraction of the price and he would be just as good or better than OBJ. But all in all it's worked out ok for them so far I guess...
--Cam Akers is indeed back and was splitting basically 50-50 with Sony Michel as predicted. Akers was the guy they used more at the end to run the clock out and thus he finished with a lower ypc and more carries overall. He looked just fine and I expect his role to grow against the Bucs (bad spot for it unfortunately). If the Rams somehow win I think Akers will be the full starter for the NFC championship game.
IDP Notes
--Isaiah Simmons got roasted so hard on the first series or two of this game that he was essentially benched for Tanner Vallejo the rest of the game. He was getting bullied in the run game and gave up a huge pass play to Tyler Higbee who absolutely abused him. Should have drafted an offensive lineman...
--Marco Wilson got utterly wrecked here by OBJ and Van Jefferson. I've seen him get beat a lot this year which isn't surprising given his youth, but I have hope for him because of his excellent athleticism. Hopefully another year will see him grow in his technique.
Snap Counts of Interest
29 = Edmonds
14 = Conner
15 = Benjamin
32 = Akers
24 = Michel