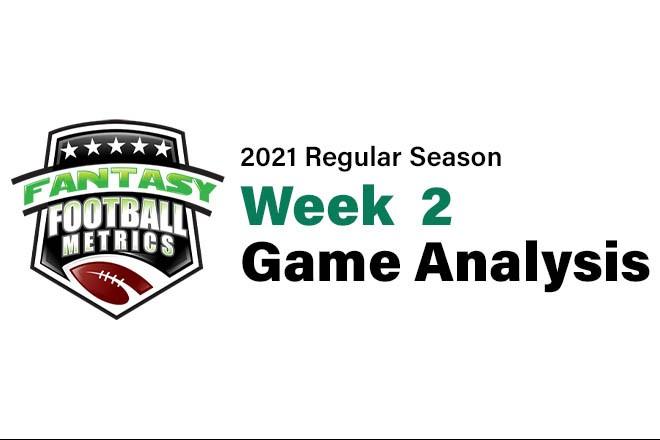 R.C. Fischer
FFM
21 September 2021
2021 Dynasty/Fantasy Game Analysis Week 2: Cardinals 34, Vikings 33
I just watched tape of two of the better teams in the NFL…like, a player or two away from being serious Super Bowl contenders…like, legit threat to win their division type teams.
This was an entertaining game with some spicy units on either side of the field. It's a shame the game was settled by a missed field goal as time expired, although I always enjoy Mike Zimmer getting burned by his kickers – he deserves it, as he watches Daniel Carlson become one of the best kickers in the league. Zimmer is a total jerk in general…and 10x a jerk towards his kickers, and thus his kickers always fail him and he then thinks his attitude is warranted – when he's the one causing it.
Let me commence with some bombastic statements after watching these teams for a second time this season…
*The Vikings may possess one of the 3-5 best offenses in the NFL. K.J. Osborn's emergence has changed this offense.
*Arizona has the best, most menacing defense in the NFL. I don't care that the Vikings jumped on them early (see note above on the prowess of the MIN offense). The Vikings scored a TD on the 2nd play of the game in a broken coverage wide-open deep ball. They scored their next TD when a CB slipped in coverage and left Adam Thielen open for a red zone easy TD strike. Minny scored another TD with 8+ minutes left in the 2nd-quarter. 22 minutes into this game it was 20-7 Vikings.
In the final 38 minutes, the Vikings never scored an offensive TD again, and didn't convert a 3rd-down again until late in the game. Arizona outscored the Vikings 27-13 over those final 38 minutes to walk away with the win.
*Oh, and Arizona has one of the best 3-5 offenses in the NFL too. Maybe one good O-Lineman away from being arguably the best offense in the NFL…better than the Chiefs…that's how good this offense is getting (because of Kyler).
Minnesota has lost two games they coulda/shoulda won…they should be (2-0). They went toe-to-toe with two of the better defenses in the NFL…yes, the Bengals defense is now pretty solid. When this Vikings offense/team catches a break in the schedule, they might really shine/wow some people. It may start Week 3 hosting Seattle – a best bet for Week 3…Vikings +1.5 over Seattle at the loudest stadium, about the only home field advantage place left in the NFL.
The Vikings are a cornerback away from winning the NFC North. How did they not get in on getting Bradley Roby from Houston? Does the GM and HC want to be fired in Minnesota?
These are two of the better teams in the NFL…maybe one player away from being a serious NFC title contender. Arizona might just be the best team in the NFC in a few more weeks…but their O-Line may be the thing that holds them back from getting there.
Arizona is sitting +500 (which is 4th place out of the 4 NFC West teams) to win the NFC West right now – I'm telling you they are going to win that division (if Kyler stays healthy/the team stays relatively healthy). +1600 for Arizona to win the NFC is a flyer bet to cheer on. *Using FanDuel odds.
Fantasy Player Notes…
 -- Can we start to say that Kyler Murray (29-36 for 400 yards, 3 TDs/2 INTs, 5-31-1) is the best Fantasy QB in the game? Kyler beat Mahomes, and all QBs in FF PPG (4pts per pass TD) last season (Weeks 1-16) and he might do it again this year…with even more distance.
We know what Kyler adds with his legs, but the Mahomes-like passer ability is coming into focus. He is making some throws that are 'wow'. He's always been able to, but this Air Raid has been so nothing and the O-Line has been so shaky for two years, it's made Kyler a scramble for his life thrower and most everything desperately to DeAndre Hopkins. But now the O-Line is the best he's had (but still 'meh' with upside), and a big change/upgrade is Chase Edmonds as the best RB for this offense…and Rondale Moore has changed the entire passing game…and he's just getting warmed up.
Everything around Kyler is upgraded this offseason…and he was already the top FF QB in 4pts last season.
Remember, when I pushed everyone to move up in Dynasty Rookie Drafts…to sell your souls…to get Kyler in that Rookie Draft? Still rather have Josh Jacobs…or are you happy with Kyler?
I'm a big Kyler fan, but I doubted he was going to take that next step from B+ to A…but he's taking that next step right now. He might be underway on an MVP season.
 -- Also, QB praise for the very underrated Kirk Cousins (22-32 for 244 yards, 3 TDs/0 INT)…he just had a very good game against the toughest defense in the NFL.
K.J. Osborn (5-91-1/6) added to this offense, to push it to a legit 3WR set offense…with a very good Cousins, and the greatness of Dalvin Cook (22-131-0, 2-17-0/3) – this is a top 5 or so offense in the league in the making.
 -- Let's talk about the WRs changing these offenses…
The aforementioned Osborn…he's like adding another Justin Jefferson to this offense. Arguably the most explosive WR group in the NFL now…that's how nice Osborn is. However, you can't go too hot after Osborn for FF because he's definitely 3rd in the pecking order…but he's a legit WR3 floor with WR2 hopes to the upside.
Rondale Moore (7-114-1/8) is a star in the making, but he's developing so fast that he might be a star WR by Weeks 3-4. He's the perfect piece…the missing piece to make everything in this Air Raid go to another level. I've never seen the Arizona offense, or Kyler look so good as they did in this game, and I think Rondale has a lot to do with that. And I wouldn't be surprised if Rondale topples all of Justin Jefferson's rookie record WR numbers this season.
Moore is going to be a mega-star for FF…he's built/designed to be an FF weapon of mass destruction. He'd be costly to acquire today but might be worth it.
Side note: Moore had one long TD in this game…and he missed a 2nd on a jet sweep 1-yard short of a score.
 -- Chase Edmonds (8-46-0, 5-29-0/5) is also a perfect piece for this Air Raid. 4.5 rec., 90.5 total yards per game…just no TDs yet. He's 4+ catches a game easy and 10x better than the slug James Conner…the entire offense grinds to a halt when Conner comes in. It's the achilles heel of the offense…wasting plays with Conner in.
 -- What got into Maxx Williams (7-94-0/7)? I think he had more catches in this game than he has for his entire career. More catches in this game than all TEs in the Kliff Kingsbury era.
Can it sustain? I mean, if Kyler wants it to…but this offense has never wanted to work the TE much before…and with all their weapons, why would they change it now? You FFPC/TE bonus folks can take a look, but I don't think it's going to work…but it looked promising for this one game.
 -- Danielle Hunter (7 tackles, 3.0 sacks) is back. With Hunter back, and Nick Vigil (8 tackles, 1 INT TD) taking over the Eric Wilson spot…and Anthony Barr returning – the Vikings are two CBs away from being a top 10 NFL team, but their terrible cover skills kill them.
 -- No defense in the NFL is as good as Arizona, in my book. Buffalo is really good. The Panthers are coming on. Full strength Pittsburgh is up there. Full strength New Orleans with Bradley Roby soon…might be a top contender. None are moving and playing like the Cardinals.
Arizona is not perfect. They're not as fully great in the secondary as you'd like, but pretty stout (and watch Malcolm Butler just walk back in to re-join this team now that it is becoming an epic defense machine). But what is so impressive about Arizona's defense is the speed they play with. They might end Week 2 as the best defense on 3rd-downs…and doing so against pretty solid offenses/QBs. This is not an elite defense, but I think it's the closest to one that I'm seeing on tape. It's not there yet, but it's close.
Week 3 at Jacksonville could be a bloodbath/great event for DST scoring for Arizona.
Four Arizona D notes…
1) Jordan Hicks (6 tackles, 1 PD) is starting, and played 97% of the snaps. Supposed starter Zaven Collins (1 tackles, 2 PDs) is not starting and played 41% of the snaps. That's the way it should be right now. This defense is better with Hicks starting.
2) Isaiah Simmons (8 tackles, 1 FF) is playing out of his mind…but they still should've drafted an O-Lineman, just like they should have in 2021 instead of Collins. Regardless, he's been terrific.
3) Budda Baker (8 tackles, 2 TFLs) is so-so-so good…the best safety in the game.
4) DT Corey Peters (2 tackles) is an unsung defender here…he just caves in his side of the line with immense surges when he's in.
Snap Counts of Interest:
59 = Hopkins
51 = AJG
38 = Kirk
28 = Rondale
39 = Edmonds
24 = Conner
61 = Thielen
53 = Jefferson
36 = Osborn