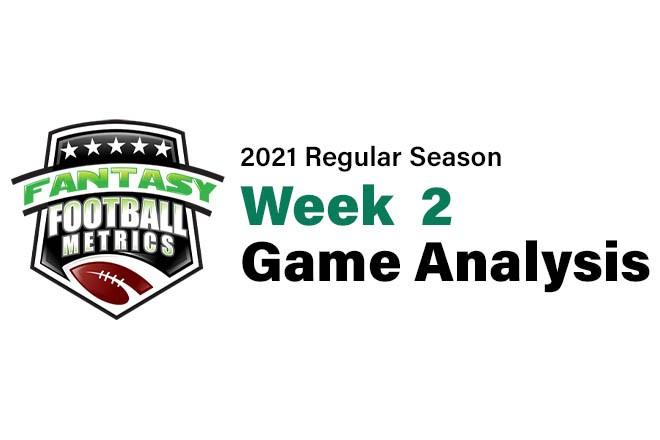 Ross Jacobs
FFM
22 September 2021
2021 Dynasty/Fantasy Game Analysis Week 2: Packers 35, Lions 17 (By Ross Jacobs)
Well, all is right in Packer land. Week 1 against the Saints was just a fluke, and this game was what you can expect with their offense going forward. Aaron Rodgers and company are fine! Why didn't everyone just R-E-L-A-X?
The media are such gullible fools sometimes. It's amazing that an entire group of people can groupthink their way into buying whatever BS story is peddled every week. And they can even convince themselves of completely opposite stories from one week to the next. Last week the Packers were terrible, this week they are Superbowl contenders again. Unreal.
The reality is that this Packers team looks very shaky. Last week may have been off for various reasons and things looked exaggerated, but it wasn't entirely a fluke. The Packers have problems.
Their first issue is the defense isn't very good. They couldn't stop the lowly Lions the entire first half and were behind 17-14 at that point. In the second half the Lions committed a few more penalties and the Packers finally squatted on the short stuff because the Lions have no decent downfield receivers (well they do but they aren't using the one they have...more on who that is in a moment) and held them scoreless the rest of the game.
Their second problem is their offense isn't very good either. 35 points sounds sexy but they really only scored 28. Their last TD came courtesy of a Goff interception as he was trying to make a play which set up the Packers at the Detroit 20 yard line. Against an atrocious Lions secondary that just lost their best player for the year, Rodgers only managed 255 yards and his only receiver that did literally anything was Adams.
Beating up on the Lions shouldn't be considered a real measuring stick. We're talking about one of the two or three worst teams in the game this year. You have to do better than this to be considered a real contender. The Packers aren't. I bet the Vikings take the NFC North.
Fantasy Notes
--If you have Aaron Rodgers (22-27 for 255 yards, 4 TD/0 INT) you might want to consider selling him high right now. I know that sounds blasphemous, but hear me out, their schedule is a murderer's row of playoff teams. There are a few soft pass defenses mixed in on the way and Rodgers is going to have to throw to try and keep this team in games and that sounds like a great recipe, but between this shaky offensive line and how utterly terrible his receiving group is outside Adams, I think the best course might be to sell and head for safer pastures. Flip him for Hurts or Cousins or Dak or Herbert or whoever you like and ask for a couple other solid players to get thrown in. Don't sell him for pennies. And if you want to hold I can't say I blame you. There's an argument that this schedule is perfect for him. I don't subscribe to that school of thought though. I want to face weak teams with weak defenses.
--Ditto Aaron Jones (17-67-1, 6-48-3/6). I don't care that he scored 4 TD's against a pathetic defense. How often is that going to happen? Never again. 3 receiving TD's for a RB in one game is unheard of. I don't care that he looks better, faster, and smoother than I've ever seen him. Look how he struggled to run. Less than 4 ypc against a terrible defense is not a good sign. This offensive line is bad, the offense is average or just barely above average. Trade him for people panicking over Mixon or Gibson or something. Call me a worrier if you want. I don't like this setup and I don't like what I see from this offense.
--AJ Dillon (5-18-0, 1-8-0/1) hasn't started his uprising yet, but don't be shocked if he starts getting more touches as the season wears on. I could see the Packers switching to a more ground based offense to try and control the clock to keep opposing QB's off the field. They were using a lot of blocking TE's here and that's cutting into Tonyan's snaps as well.
--Will a WR other than Davante Adams please stand up?
Nope. Against arguably the worst secondary in the league, the GB receivers not named Adams caught a grand total of 4 passes for 26 yards. Randall Cobb (3-26-0/3) got three and Equanemeous St Brown (1-0-0/1) got one. That's it. No Allen Lazard (0 targets), no Marquez Valdes-Scantling (who had no catches on 4 targets although Rodgers overthrew him at least twice on open deep balls), no sucky Amari Rodgers. Tell me this passing game isn't dying.
Robert Tonyan's (3-52-1/3) TE1 hopes are dead as well. He's only going to be useful on weeks when he catches a TD and I guarantee you Rodgers isn't throwing 48 again which means Tonyan isn't catching 11 either.
--The problem with Detroit's offense
I am so sick of hearing people disparage Jared Goff (26-36 for 246 yards, 2 TD/1 INT, 4-46-0). He is a good QB and everyone is routinely underrating him and assuming this Detroit offense sucks because he's at the helm. Goff is not the problem. The problem is their WR group is what you would get if you took Davante Adams off the Packers. Yeah, I went there.
--Detroit's wide receiver report
RC and I were hoping for a flash of deep sleeper Trinity Benson (1-24-0/3) because we're likely the only two analysts that even know he exists, much less how talented he is. It didn't happen here, but it very nearly did. The last play for Detroit was a heave by Goff into the endzone and Benson nearly came down with the ball but fantastic rookie corner Eric Stokes broke up the pass. Benson was not involved in the game plan in any meaningful way although he was on the field a decent amount (the 4th receiver in snaps and role), but in his one catch I saw all I needed to know he is without a doubt their most explosive receiver. 
The Lions would be doing themselves a massive favor by getting him the ball more and letting him work medium/deep. Their offense is playing small ball right now and teams are starting to sit on it. They need a deep threat and Benson is their best option to play that role. Kalif Raymond (2-18-0/2) is fast but nowhere near as good an all-around receiver as Benson.
As I talked about in the draft guide, Quintez Cephus (4-63-1/7) is a really solid player and a better option than most of the other guys Detroit was trying to use. He's not a star, he's not a #1 receiver, but he's a decent possession receiver that should have a role. He's going to be overmatched as the top guy moving forward but what other choice do the Lions have? He's better than Raymond and overrated rookie Amon Ra St Brown (3-18-0/5).
The top receiving option for Goff is TJ Hockenson (8-66-1/9) and it's not close. Hockenson is the safe, mid-level option and is usually matched up with a linebacker so it's an easier throw. He's not the best TE ever, doesn't run great routes, get much separation, run past or over defenders, or anything spectacular really. He's just a better option than anything else on the team. It's working for fantasy I guess. He'll be a TE1, probably top 5 just based on volume.
The Lions will 100% be drafting a WR in one of the first 2 rounds of the 2022 draft, and I am terrified they are going to take my boy Treylon Burks. RC, if that happens I'm blaming you.
--Detroit's rushing "attack"
It's still a 50-50 split in workload between Jamaal Williams (7-25-0, 3-12-0/3) and D'Andre Swift (8-37-0, 4-41-0/5) despite the difference in snap counts. Neither is very exciting. Everyone went crazy when they both caught 8 passes last week, but that is an outlier. This is more what you can expect. Three or so catches each, no scores, and bad averages rushing with around 10 carries apiece. I guess you can use them as desperation RB3's in ppr but that's about it.
IDP Notes
--It was one of my favorite players from last year (but with the Cardinals) De'Vondre Campbell (13 tackles, 1 pd) that led the charge for the Packers here and not Krys Barnes (4 tackles). I loved what I saw from Campbell last year, but I think he may have lost a step or something because he was having trouble covering Hockenson at times. That's why he had so many tackles here. The Lions play only short stuff and Campbell is right there working the middle.
I would expect Barnes to get back to his usual numbers against better teams moving forward. If the Packers are down to better teams a lot their opponents will start running more and that's where Barnes excels at racking tackles.
--Yet another two rookie corners impressed me here. This has been a fantastic class of cornerbacks so far. Every one of these guys is stepping right into large roles and holding down the fort. Usually rookie corners get handled early on, but these guys are really hanging in well.
Eric Stokes (1 tackle, 2 pd) already looks like the perfect compliment to Jaire Alexander. He made a huge jump in snaps this week going from 8 week 1 to 44 here. The Lions aren't much of a test and I want to see him against better competition, but Stokes did a great job smothering Cephus after he roasted Kevin King on the first series.
The other impressive guy was Ifeatu Melifonwu (2 tackles, 1 pd). He's not perfect but you can see the athleticism and how hard he's fighting despite the tough circumstances. I think he's going to be a mainstay of this defense the next few years. He's going to take some lumps in 2021 though and that's not on him.
Snap Counts of Interest
45 = Aaron Jones
19 = AJ Dillon
57 = Davante Adams
43 = Marques Valdes-Scantling
42 = Allen Lazard
12 = Randall Cobb
51 = Cephus
36 = Raymond
34 = St. Brown
24 = T Benson
36 = Swift
22 = J Williams